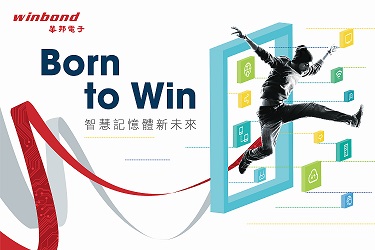 Winbond is seeking talented professionals who value our corporate culture.
At Winbond, we conduct business with integrity, we count one each other as a team, we learn things with passion, we embrace innovation and creativity, and we continue to make the world to be a better place.
If you love challenge in your job, and if you like to learn and thrive, welcome to join Winbond!
Be together, we innovate new technology to create a new era of MEMORY!
Search Opening!
Hiring Policy
Winbond is regulated by the local Labor laws and Responsible Business Alliance (RBA), and commits to provide an equal opportunity working environment.
Employee rights and health are important to us. Winbond does not hire those under the age of 15 (or under the age for completing compulsory education) and provide the protective measures complying with laws for women and employees above the age of 15. Winbond does not engage in discrimination based on race, color, age, gender, sexual orientation, gender identity and expression, ethnicity or national origin, disability, pregnancy, religion, political affiliation, union membership, covered veteran status, protected genetic information or marital status in hiring and employment practices such as wages, promotions, rewards, and access to training. Workers or potential workers will not be subjected to medical tests or physical exams that could be used in a discriminatory way. There is to be no harsh and inhumane treatment including any sexual harassment, sexual abuse, corporal punishment, mental or physical coercion or verbal abuse of workers; nor is there to be the threat of any such treatment. Besides, workers will be provided with reasonable accommodation for religious practices.