The new W25N is a single-level cell (SLC) QspiNAND Flash IC built using Winbond's proprietary 46nm fabrication process. SLC NAND has higher reliability than the higher-density multi-level cell (MLC) and triple-level cell (TLC).
Winbond's new High Performance QspiNAND flash memory enables a data transfer rate four times faster than Parallel NAND and other QspiNAND currently on the market. Transferring data at 83MB/s, which far exceeds competing NAND flash on the market, Winbond's new solution accelerates instrument cluster boot-up time.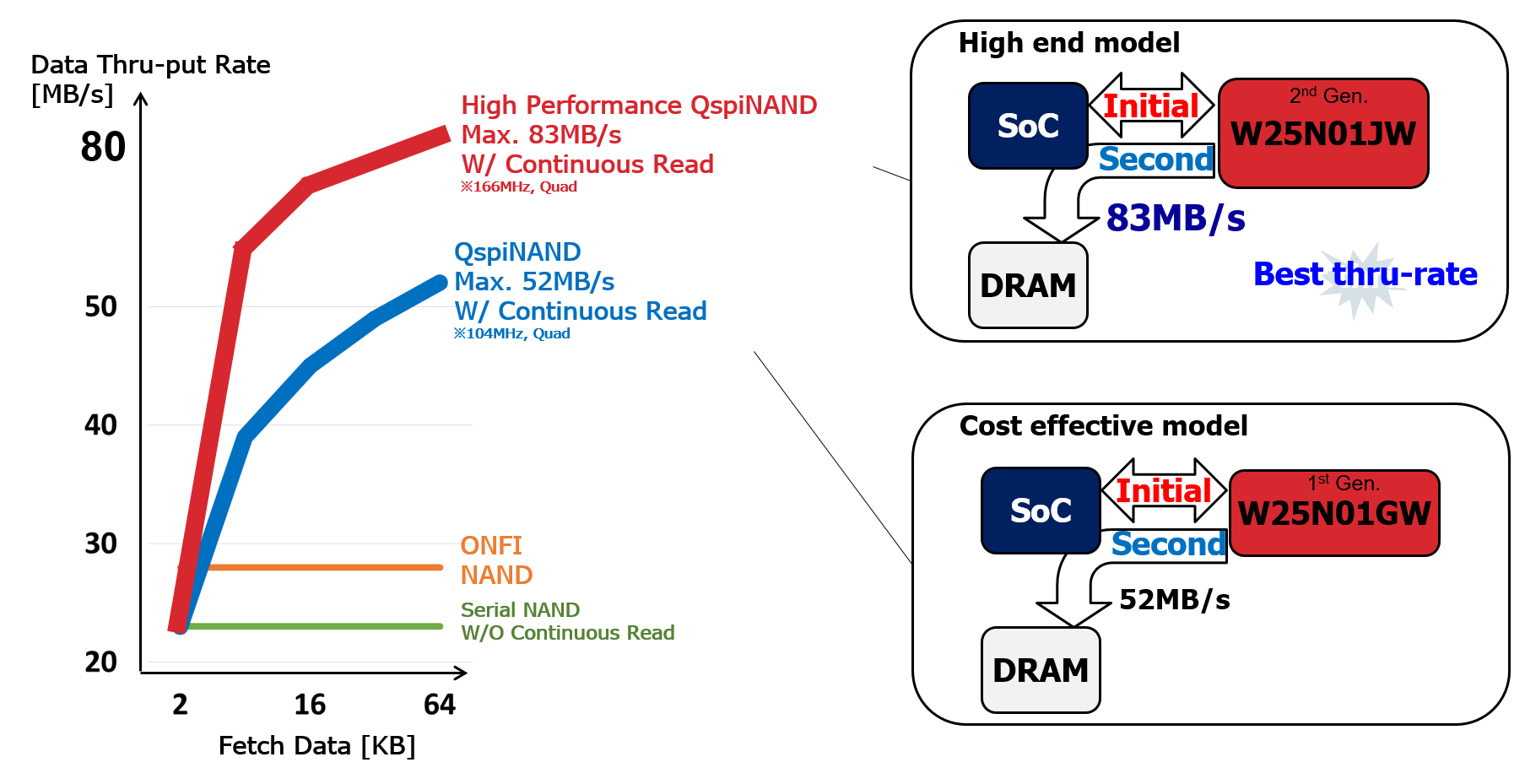 It also supports dual-quad I/O interface to accommodate higher storage density or data transfer rate up to 166 MB/s. The selection allowing for single, dual and quad I/O means customers can enjoy more flexibility compared to what competitors can offer.
Furthermore, Winbond's new High Performance QspiNAND flash memory supports a hardware reset pin which is more convenient for hardware / software design in automotive display applications such as:
Advanced Driver Assistance Systems (ADAS)

Instrument Cluster Applications

Center Information Display (CID)

Vehicle-To-Everything (V2X)

Fast Booting