Winbond's W76S Secure Element is an innovative solution which includes 4MB W75F Secure Memory Element whose memory size can be scaled to meet designers' requirements. The W76S Secure Element comes with Arm® SecurCoreTM, SC000TM 32-bit RISC with a core clock up to 100MHz and Memory Protection Unit (MPU). Various coprocessors, crypto, such as 3DES, AES 128/192/256, RSA-2048/4096, and ECC 521, True RNG and side-channel attacks (SCA) are used in W76S to advance the security features.
The W76S Secure Element has passed Common Criteria EAL5+, EMVCo and CFNR (China Financial National Rising Authentication) certification. It can also be used for the embedded Universal Integrated Circuit Card (eUICC) applications, supporting multi-profiles, remote provisioning and at the same time, save footprint on the PCB. The eUICC will enhance operational efficiency of the M2M ecosystem.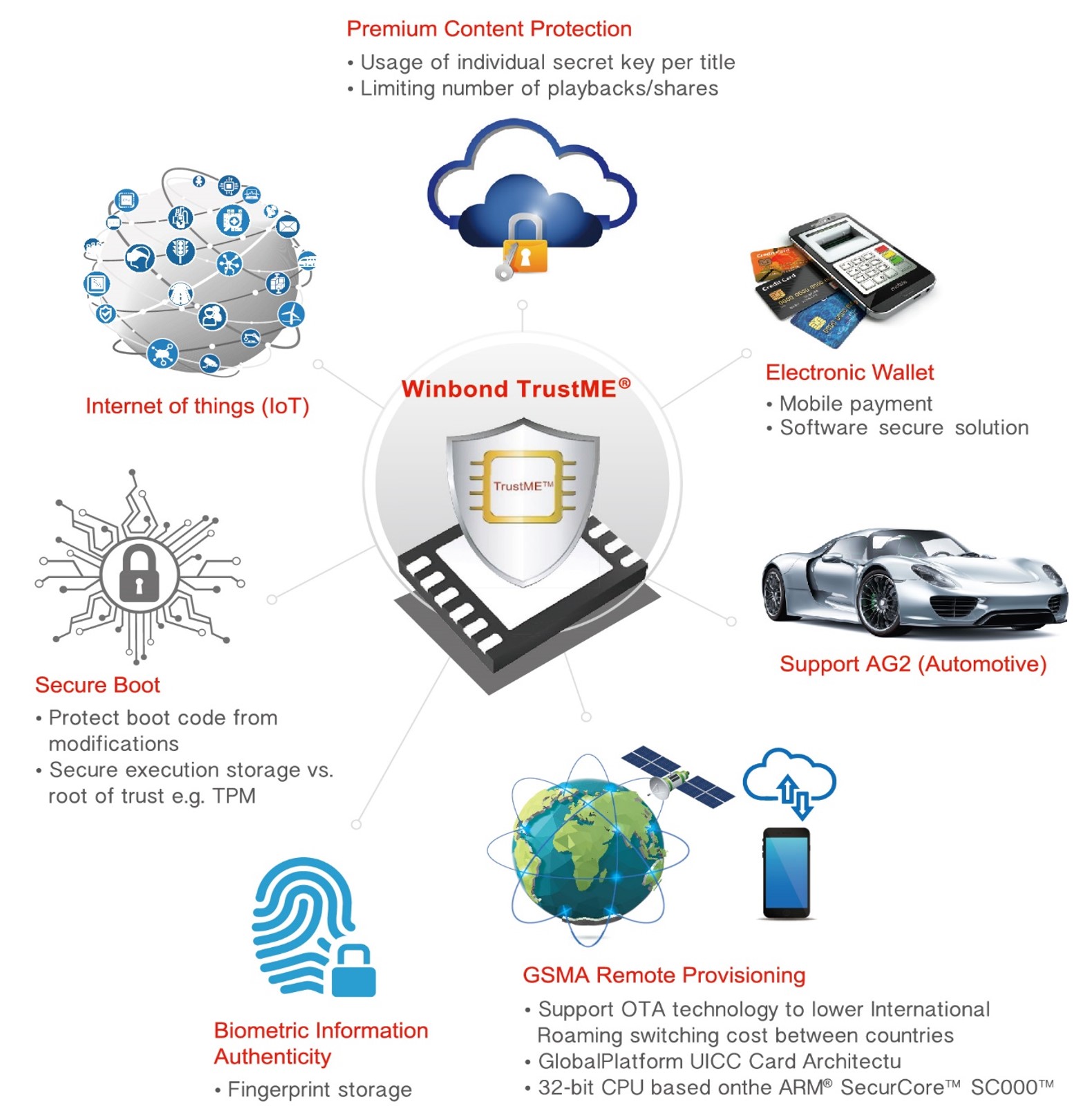 ---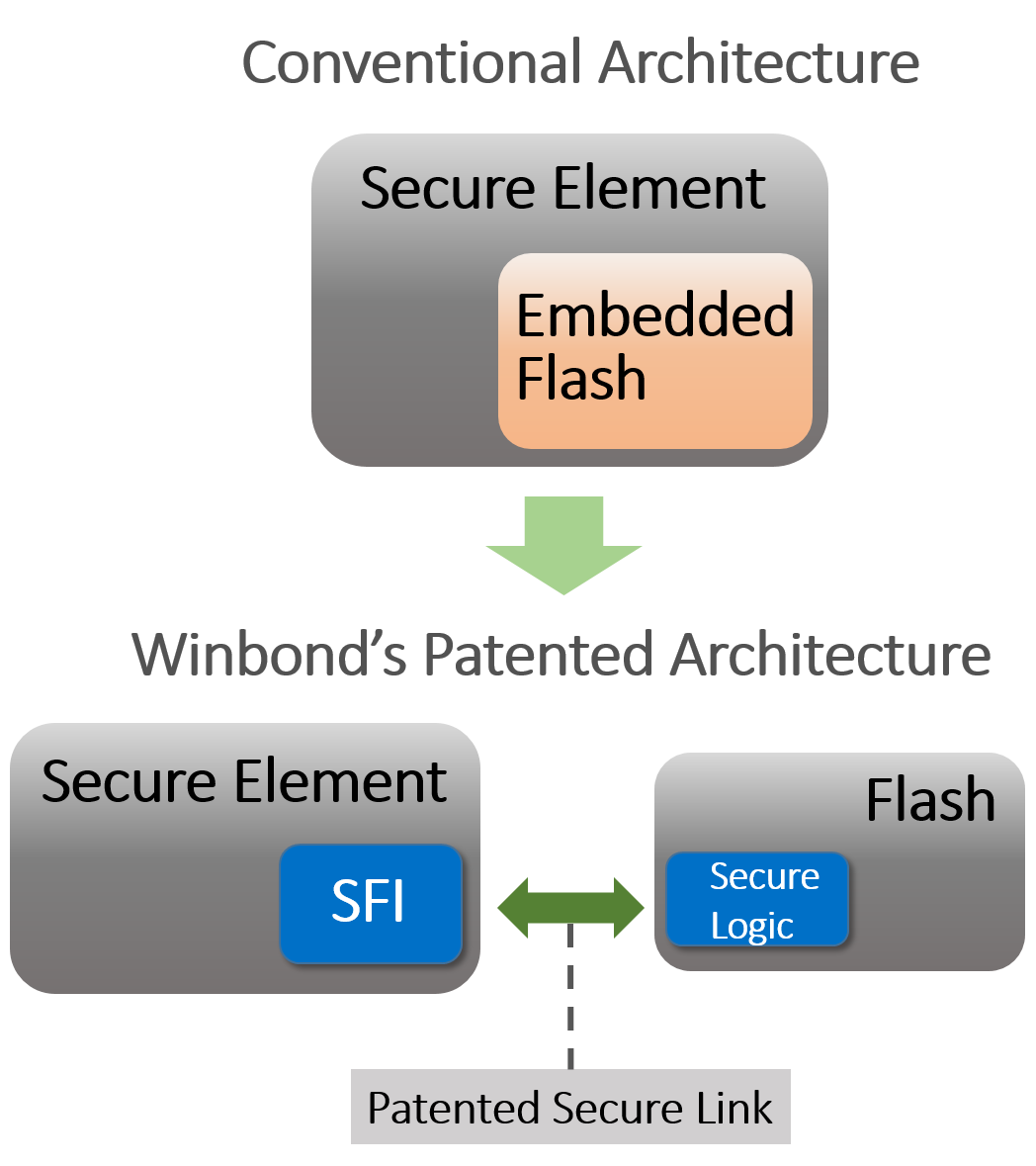 Uniquely Paired Secure Controller and Secure Flash Memory
─Added digital logic to Flash device to protect Secure Flash interface and create secure link between integrated IP and flash.
─Flash device from Winbond as a security companion device
Cost Effective, Two Separate Devices
─Standard Flash memory process
─Standard CMOS process for the controller
Scalable Large Flash Density to Enable Application Innovation
---
---