(TAICHUNG CITY, Taiwan –12 September, 2019)-With the driving force of new technologies such as artificial intelligence (AI), ultra-high-resolution display, 5G mobile communication, and IoT, various kinds of new applications are emerging. Advanced Driver-Assistance Systems (ADAS), Smart Speakers, 8K TVs, 5G mobile phones, and security surveillance systems have gradually entered our daily lives. These applications often require lower power consumption, higher bandwidth, and better data transmission memory products to enhance overall performance, and enable excellent user experiences.
Winbond Electronics has been devoted to the development of the niche memory product market for many years. Winbond pays great attention to their customers' needs and the development trend of new technologies, and has successfully developed a new generation of Mobile DDR products LPDDR4X to fulfill the needs of the above-mentioned emerging applications. LPDDR4X is the first wave of Mobile DDR products that adopts Winbond's self-developed 25nm memory processing technology, which is equipped with full professional features. It includes two series: the JEDEC defined LPDDR4X (VDDQ voltage 0.6V) and LPDDR4 (VDDQ voltage 1.1V), with 2Gb and 4Gb capabilities available. As for data transmission rate, the product series covers 3200MT/s, 3733MT/s, or even reaches 4266MT/s. In addition, KGD (Known Good Die) and 200-ball BGA packages are available. Winbond Electronics will push the density of LPDDR4X/ LPDDR4 products to 8Gb in the near future, and add other new features to offer customers the choice of a more complete solution.
As for operating temperature specifications, this series of products cover a wide range of areas, from general consumer electronics and mobile devices to industrial control and automotive market applications. It means that the minimum and maximum operating temperature of the products can extend from -40 degrees Celsius to +125 degrees. In the automotive and industrial market, in addition to the severe operating temperature requirements, quality performance and system are also key factors. Winbond Electronics never stops in pursuing product quality. With the advantages of self-owned fabrication and self-developed processing technologies, the company strictly implements the highest-level quality systems and requirements. Under this policy, this series of products covered with the AEC-Q100 and ISO26262 automotive specifications since its launch.
LPDDR4X is the most widely used Mobile DDR standard announced by JEDEC. It is also the top choice of memory for all high-performance and low-power consumption electronic devices. Advancing the product to this generation, in addition to fulfilling customers' needs for new products, it also achieved the commitment of Winbond to devote itself to research and design.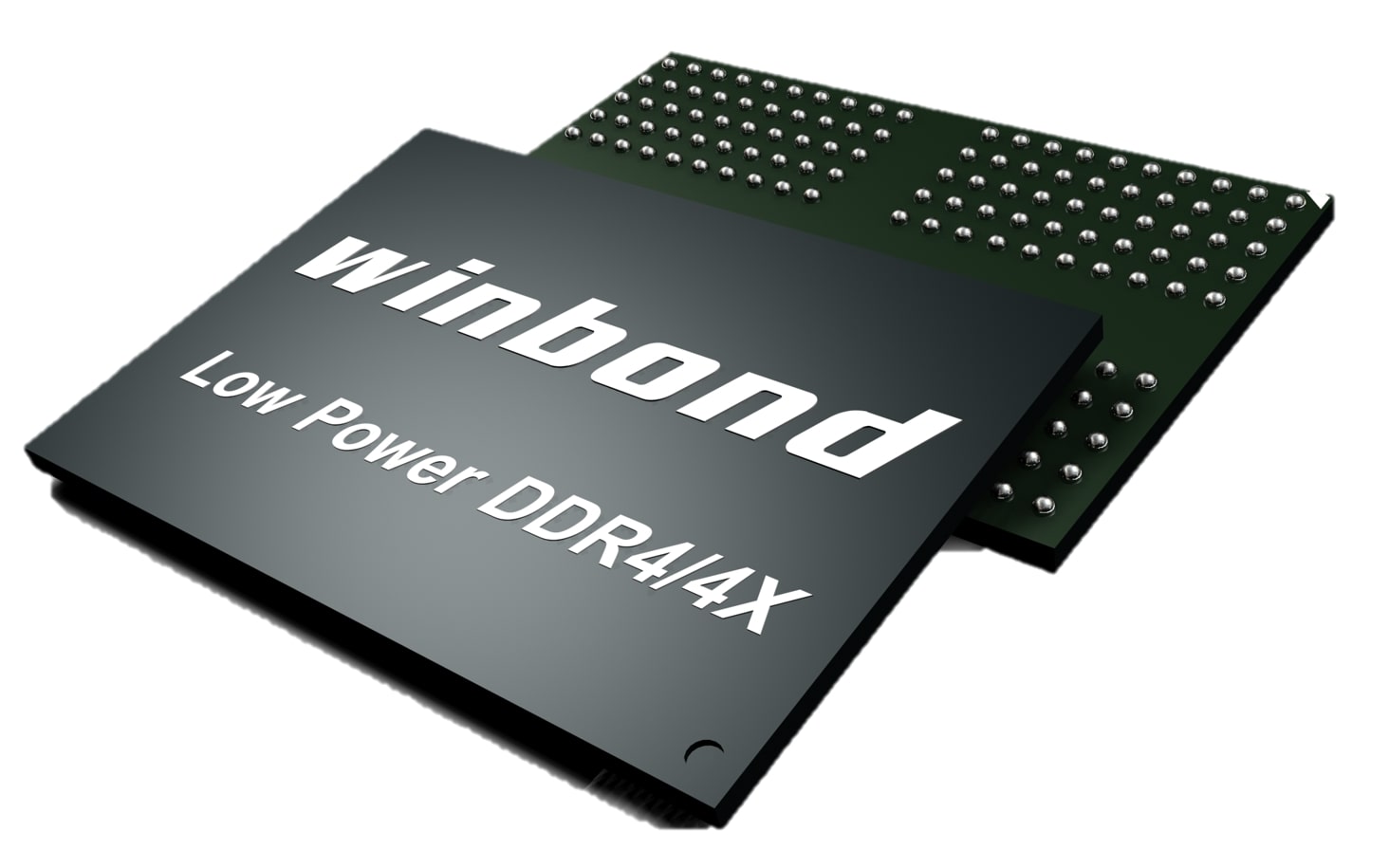 About Winbond
Winbond Electronics Corporation is a total memory solution provider. The Company provides customer-driven memory solutions backed by the expert capabilities of product design, R&D, manufacturing, and sales services.
Winbond's product portfolio, consisting of Specialty DRAM, Mobile DRAM and Code Storage Flash, is widely used by tier-1 customers in communication, consumer electronics, automotive and industrial, and computer peripheral markets.
Winbond's headquarters is in Central Taiwan Science Park (CTSP) and it has subsidiaries in the USA, Japan, Israel, China and Hong Kong.
Based in Taichung and new Kaohsiung 12-inch fabs in Taiwan, Winbond keeps pace to develop in-house technologies to provide high-quality memory IC products.
Winbond is a registered trademark of Winbond Electronics Corp. All other trademarks and copyrights mentioned herein are the property of their respective owners
---
Product Contact
Sierra Lai
Deputy Director of Mobile DRAM Memory Product Marketing
TEL: 886-3-5678168 #75373
E-mail: WCLai@winbond.com

News Contact
Sophia Hsu
Digital Marketing Administrator
TEL: 886-3-5678168 #75818
E-mail: YTHsu2@winbond.com

Spokesperson
Jessica Chiou-Jii Huang
Vice President & Chief Financial Officer
TEL: 886-3-5678168
886-987-365682