Winbond's W74M family is an Authentication Flash Memory solutions comes with standard HMAC-SHA-256 crypto accelerator and 4 separate Monotonic Flash Counters that are HMAC-signed by individual secret keys. System utilizing each Monotonic Flash Counter can not only verify the integrity and authenticity of the counter values, but also add a timestamp to the message/information transmitted with the resistance to reply attacks. W74M enables system designers to strengthen code/data storage as well as delivers increased security with multi-layered authenticity capability for the emerging IoT devices on the edge or outside the cloud. 

The W74M are multichip packaged devices with Winbond's Serial SPI Flash, a proven flash memory technology with rich product portfolio. While all standard security features equipped within the Serial SPI Flash are maintained, the W74M comes with following differentiated security features:
HMAC-SHA-256 standard crypto algorithm
4 sets of 256-bit OTP Root Key
4 sets of 256-bit volatile HMAC Key
4 sets of 32-bit Monotonic Flash Counter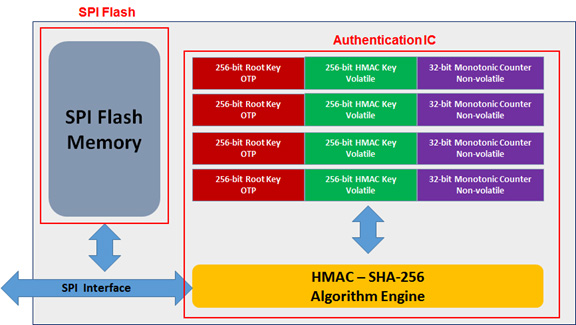 The W74M 3-Volt devices are offered in a wide range of densities, from 32 Megabit to 2 Gigabit.  Low power 1.8-Volt devices are under development.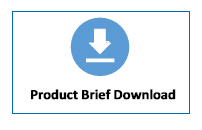 1Gb
| Part No. | Voltage | Speed | Temp. | Organization | Status | Automotive | Purchase |
| --- | --- | --- | --- | --- | --- | --- | --- |
| W74M01GV | 2.7V - 3.6V | 104MHz (208/416MHz Dual/Quad-SPI) | -40 ℃ ~ 85℃ | 2048+64Byte page size 128K+4KByte block size Dual/Quad-SPI HW authentication x 4 | P | UD | |
Status1:P= Mass Production, S(Time)=Samples(Ready Time), UD (Time)= Under Development(Ready Time), N=Not Recommended For New Design, EOL=End of life.
Status2:All winbond Flash products are "Green", Halogen-Free and RoHS compliant packaging. Refer to the datasheet for details and specifications.
Enhanced3:SFDP, Security Registers, Program/Erase Suspend/Resume, Word Read Quad I/O, Burst Read with Wrap, Non-Volatile & Volatile Registers, Complement Array Protection.