In today's webinar, we are going to talk about...
New W77Q Secure Flash memory is a drop-in replacement for existing Flash devices, supporting secure boot, root-of-trust and resilience, and providing strong protection for operations such as over-the-air updates and device authentication.
Register now for the 8 minute security webinar. For further information or any question, please contact: TrustME@winbond.com
Presenter: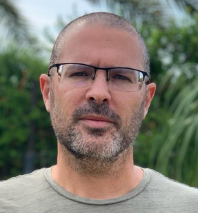 Itay Admon | System Architect at Winbond Secure Flash Division
Register now!