Winbond's W25M161AW SpiStack product in an 8mm x 6mm package provides 16Mbits of NOR Flash for boot code and 1Gbit of NAND for a Linux ® or other full-featured operating system
(Santa Clara, California – 6 August, 2019) - Winbond Electronics Corporation, a leading global supplier of semiconductor memory solutions, today announced that its innovative SpiStack ® dual-die NOR+NAND code storage product has been included on NXP ® Semiconductors FRWY-LS1012A board for use with its Layerscape ® LS1012A communications processor.
NXP chose Winbond's W25M161AW SpiStack product for its new FRWY-LS1012A development board for the LS1012A processor. The W25M161AW provides 16Mbits of serial NOR Flash memory for the board's boot code, and 1Gbit of serial NAND for its Linux operating system.
Winbond is demonstrating its SpiStack product running on the FRWY-LS1012A board at its booth 721 during the 2019 Flash Memory Summit (Santa Clara Convention Center, California, 6-8 August).
The stacked-die construction of the SpiStack products and the software Chip Select capability developed by Winbond enable a serial NOR Flash die for fast boot and a serial NAND die for high memory density to be accommodated in an 8-terminal WSON package with a standard 8mm x 6mm footprint and pin-out.
"The W25M161AW SpiStack device provides the perfect pairing with our Layerscape LS1012A SoC," commented Jeff Steinheider, director, product marketing, NXP Industrial Applications Processors. "The W25M161AW saves board real-estate for compact designs with the LS1012A, while still providing 1Gbit of storage for a full featured Linux OS."
Visitors to Winbond's booth at the Flash Memory Summit can also view demonstration systems exhibiting the industry-best Read performance of its W25N01JW High Performance Serial NAND product. The W25N01JW offers a new high data-transfer rate of 83MB/s via a Quad Serial Peripheral Interface (QSPI).
Winbond's new High-Performance Serial NAND technology also supports a two-chip dual-quad interface which gives a maximum data transfer rate of 166MB/s.
This high-speed Read operation, some four times faster than existing serial NAND memory devices offer, means that the new W25N01JW chip can replace SPI NOR Flash memory in automotive applications such as data storage for instrument clusters or the Center Information Display (CID).
This is important for automotive OEMs because the adoption of more sophisticated graphics displays in the instrument cluster, and larger display sizes of 7" and above in the CID, is increasing system memory requirements to capacities of 1Gbit and higher. At these capacities, serial NAND Flash has a markedly lower unit cost than SPI NOR Flash, and occupies a smaller board area per Mbit of storage capacity.
Syed S. Hussain, Director Segment Marketing at Winbond, said: 'Winbond's TECHNOLOGY at the Flash Memory Summit is proof of our continued commitment to product development in the low- to medium-density specialty memory sector. The SpiStack and High Performance Serial NAND products are great examples of the way that Winbond invents creative solutions to enable our customers to get the storage capacity and performance that they need in small packages at a competitive cost.'
Both the W25M161AW and W25N01JW are available now in production volumes. More information may be found at www.winbond.com.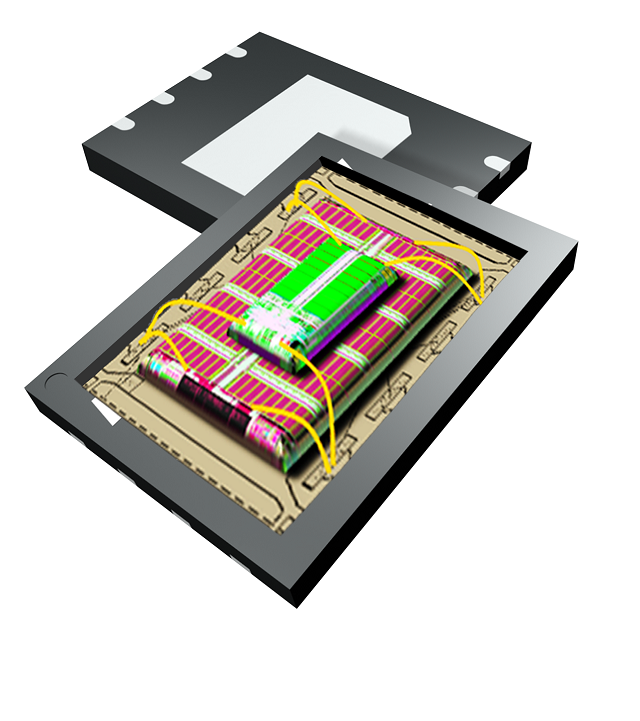 About Winbond
Winbond Electronics Corporation is a total memory solution provider. The Company provides customer-driven memory solutions backed by the expert capabilities of product design, R&D, manufacturing, and sales services.
Winbond's product portfolio, consisting of Specialty DRAM, Mobile DRAM and Code Storage Flash, is widely used by tier-1 customers in communication, consumer electronics, automotive and industrial, and computer peripheral markets.
Winbond's headquarters is in Central Taiwan Science Park (CTSP) and it has subsidiaries in the USA, Japan, Israel, China and Hong Kong.
Based in Taichung and new Kaohsiung 12-inch fabs in Taiwan, Winbond keeps pace to develop in-house technologies to provide high-quality memory IC products.
About Flash Memory Summit
Flash Memory Summit, produced by Conference ConCepts, showcases the mainstream applications, key technologies, and leading vendors that are driving the multi-billion dollar non-volatile memory and SSD markets. FMS is now the world's largest event featuring the trends, innovations, and influencers driving the adoption of flash memory in demanding enterprise storage applications, as well as in high-performance computing, automotive, mobile, and embedded systems.
SpiFlash®and SpiStack®are registered trademarks of Winbond Electronics Corporation. All other product names that appear in this material are for identification purposes only and are acknowledged trademarks or registered trademarks of their respective companies.
---
Product Contact
Wilson Huang
Flash Memory Marketing Manager
TEL: 886-3-5678168 #75310
E-mail: HWHuang5@winbond.com
News Contact
Yulia Lee
Digital Marketing Manager
TEL: 886-3-5678168 #75395
E-mail: YLLi5@winbond.com
Spokesperson
Jessica Chiou-Jii Huang
Vice President & Chief Financial Officer
TEL: 886-3-5678168
   886-987-365682