While the 2022 FIFA World Cup was in full swing and all the excitement was on the players giving their utmost out on the field - black Technology throughout the global IoT industry was stirring up heated debates. Be it Croatian players sending the ball slightly offside or Japanese players hanging it over the line, VAR seems to have played an integral role in last year's World Cup.
Technology makes quick, accurate decisions to assist referees and match officials when used to resolve disputes or ensure that the sport's rules get upheld. Maradona's hand of God goal simply cannot be replicated, and opportunities grasped on the offside line rarely go down in history, yet as a new age in Technology takes the football world by storm, this gives us a reason to believe a new revolution in football skills is about to take place.
But how accurate are VAR results? How does it provide accurate, reliable data and video footage to the referees from multiple angles within such a short time frame?
Ruthless VAR
Video Assistant Referee (VAR) Technology was introduced at the 2018 World Cup in Russia but has played a pivotal role at the 2022 World Cup in Qatar. VAR system enables referees to identify any game violations and judge, with extremely high accuracy, the precise position and movements of football players on the field.
As last year's World Cup opened, Ecuador scored the first goal on a penalty shot against host nation Qatar. This penalty was a historic first for the World Cup, which was called using VAR technology.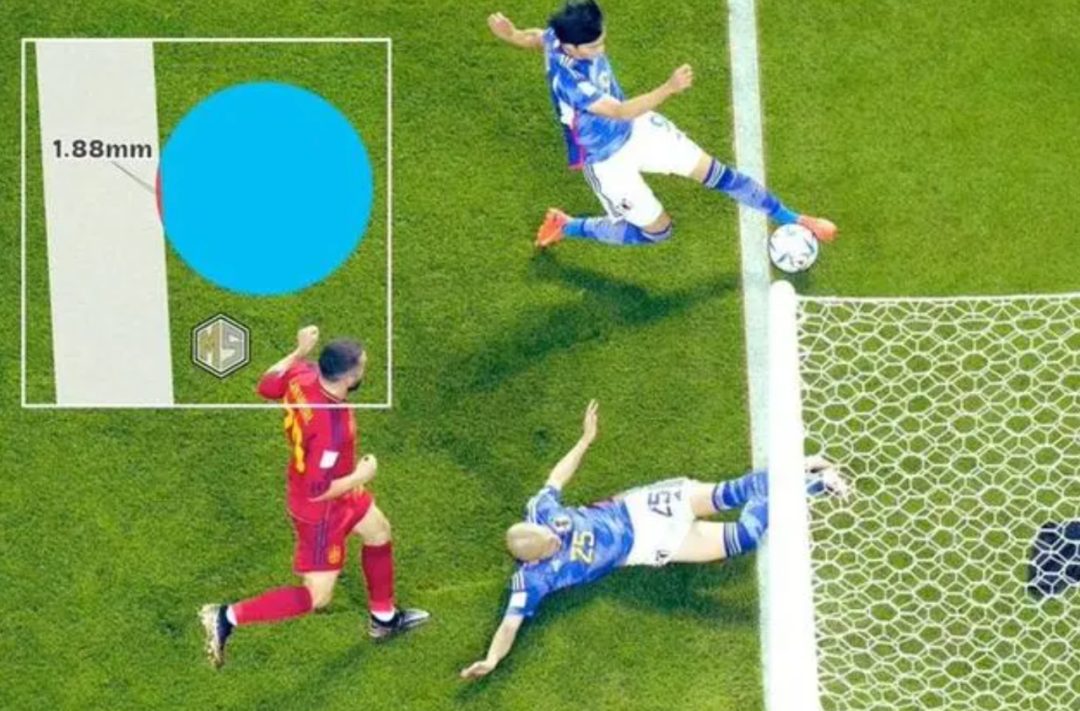 Source: ThePaper
Key Technology Used in VAR Systems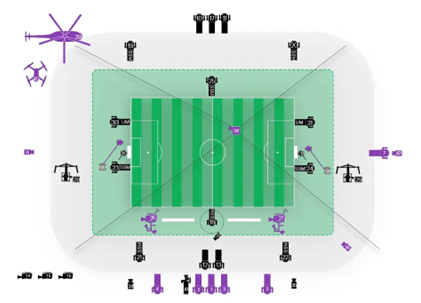 Source: FIFA
The quick decision-making performed by a VAR system relies on the 12 tracking cameras fitted on the field and a chip embedded in the ball, which has two independent sensors operating simultaneously: an ultra-wideband sensor (UWB) and an inertial measurement unit (IMU).
The UWB will receive the precise positioning data and relays it back to the base station, while the IMU detects data on the ball's speed, direction, and velocity. This data is transmitted to the video operations room at a rate of 500 times per second.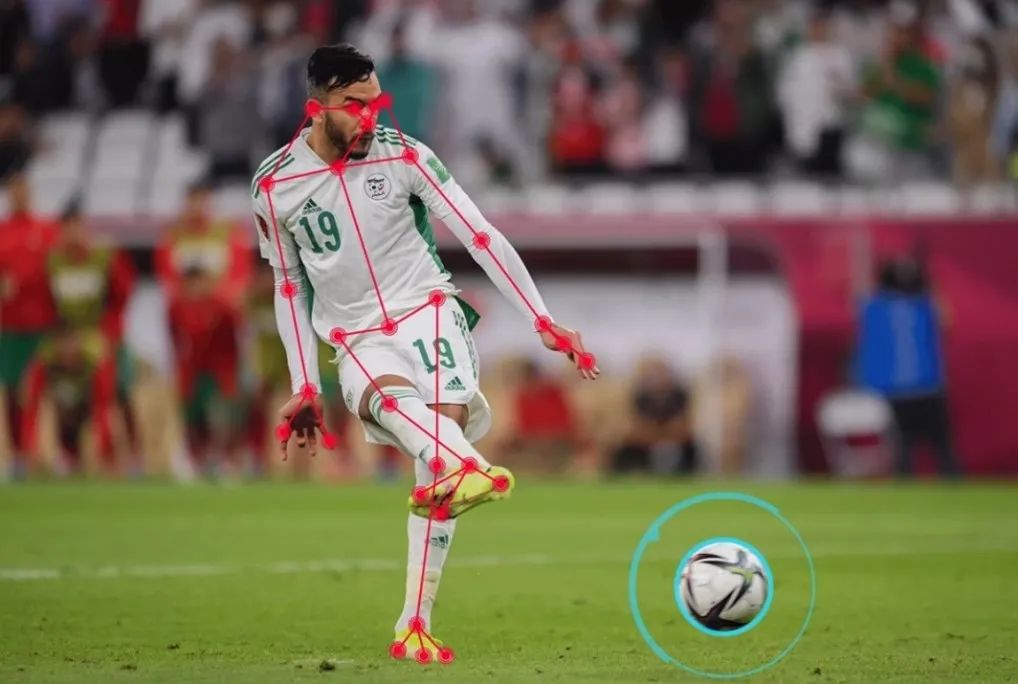 Source: FIFA
The VAR technology system, as a whole, is essentially a whole-process IoT solution. From collecting front-end data to communicating with the UWB base station and back-end data analysis, it effectively integrates motion sensors, positions, communications and edge computing. These are the core functions of the IoT; although the interaction of two sets of sensors guarantees the precision collection of data, there is a delay in data transmission. Real-time analysis of football data requires edge computing to process it. When a UWB base station receives football data, the edge computing processors fitted near the field compute the speed, motion, and distance at almost the same time and coordinate operations using 12 tracking cameras to recognize the movements of football players.
Edge Computing Is Ubiquitous
Aside from the football field, edge computing is increasingly appearing in more areas of people's lives, like intelligent furniture, industrial control and self-driving vehicles which it plays an integral role.
As new applications develop, demands on the internal storage of carrier equipment and the tasks they do have become more onerous. From saving OS to data buffering, temporary storage of pictures and videos, and partial network buffering calculations, functions are becoming progressively more complex, requiring faster reading speed and more storage space.
As we enter the Artificial Intelligence of Things (IoT) era, a large number of operational tasks are being put on edge terminals, which require AI and machine learning models with massive data storage for internal memory to bring about recognition of keywords and pictures. As mentioned above, application scenarios have relatively high demands regarding time lags and data needs to be put through edge computing processors. Therefore, internal storage has become a decisive factor in cutting-edge computing.
Internal Storage Needed for Edge Computing

For carrier equipment, we foresee devices being able to smoothly operate different applications scenarios needing precision data collection, energy efficiency, and maximum battery life.
For smart band applications, HYPERRAM is an excellent choice. TWS earphones and applications that have heavier power consumption and size demands, HYPERRAM offers the following advantages:
Ultra-low power consumption: HYPERRAM offers ultra-low power consumption for operations and hybrid sleep modes. The 64Mb HYPERRAM at room temperature with 1.8V consumes 70uW of power on standby but only 35uW in hybrid sleep mode when on standby.
Simplified design: Compared to the pSRAM, equipped with 31 signal pins, HYPERRAM only has 13 signal pins, which significantly simplifies the design and production process.
Compact: Packages deliver a lower pin count and fewer interfaces for the host controller, reducing the board's space.
For applications that require higher real-time data transmission capabilities, storage capacity, data bandwidth, and stability, DRAM is a more suitable product. For example, every millisecond of delay could bear serious consequences when driving a car. The memory must have sufficient data bandwidth and storage capacity to support real-time data transmission and processing.
Winbond offers a series of DRAM products, including LPDDR, LPDDR2, LPDDR3, and LPDDR4, which are suitable for applications sensitive to low power consumption. Recently Winbond launched LPDDR4/4X, which has a capacity of 2 to 4Gb. The latest LPDDR4/4X model offers the following advantages:
Adopts a compact 100BGA package with a size of only 7.5×10mm2
Conforms to JEDEC JED209-4 standard to help reduce carbon
Capable of data transmission at 4267Mbps, which carries great significance when it comes to consumer applications
Suitable for applications which achieve high data throughput with a small package
How these tiny sensors change the fairness and accuracy in football is directly attributed to the chips supporting the underlying Technology. The success of edge computing will increasingly rely on indispensable internal memory as the Internet of Things moves us towards a more closely connected world.