The W25QxxND 1.2V series of Serial NOR Flash has performance identical to the popular 3V and 1.8V families of serial flash with the added benefit of saving power.
Packages offered:
2mm x 3mm USON8
narrow 150mil SOP8
6x5mm WSON 8-pin
KGD (Known Good Die)
The packages offered provide designers with the convenience of designs in space constrained battery based applications for mobile, wearable, IoT and other demanding designs that call for low power in tiny packages.
While the 1.2V series of Serial NOR Flash is popular for power savings, the extended 1.5V can save battery cost by utilizing only one battery compared to similar solutions using two batteries in series to offer 3V designs.
SpiFlash Family: The First Ultra-Low-Voltage
New 1.2V is the next standard voltage
The newest members of the Winbond SpiFlash family are the industry's lowest voltage standard, dual and quad Serial Peripheral Interface (SPI) and Quad Peripheral Interface (QPI) Serial NOR Flash products offering major power savings not known in the industry before.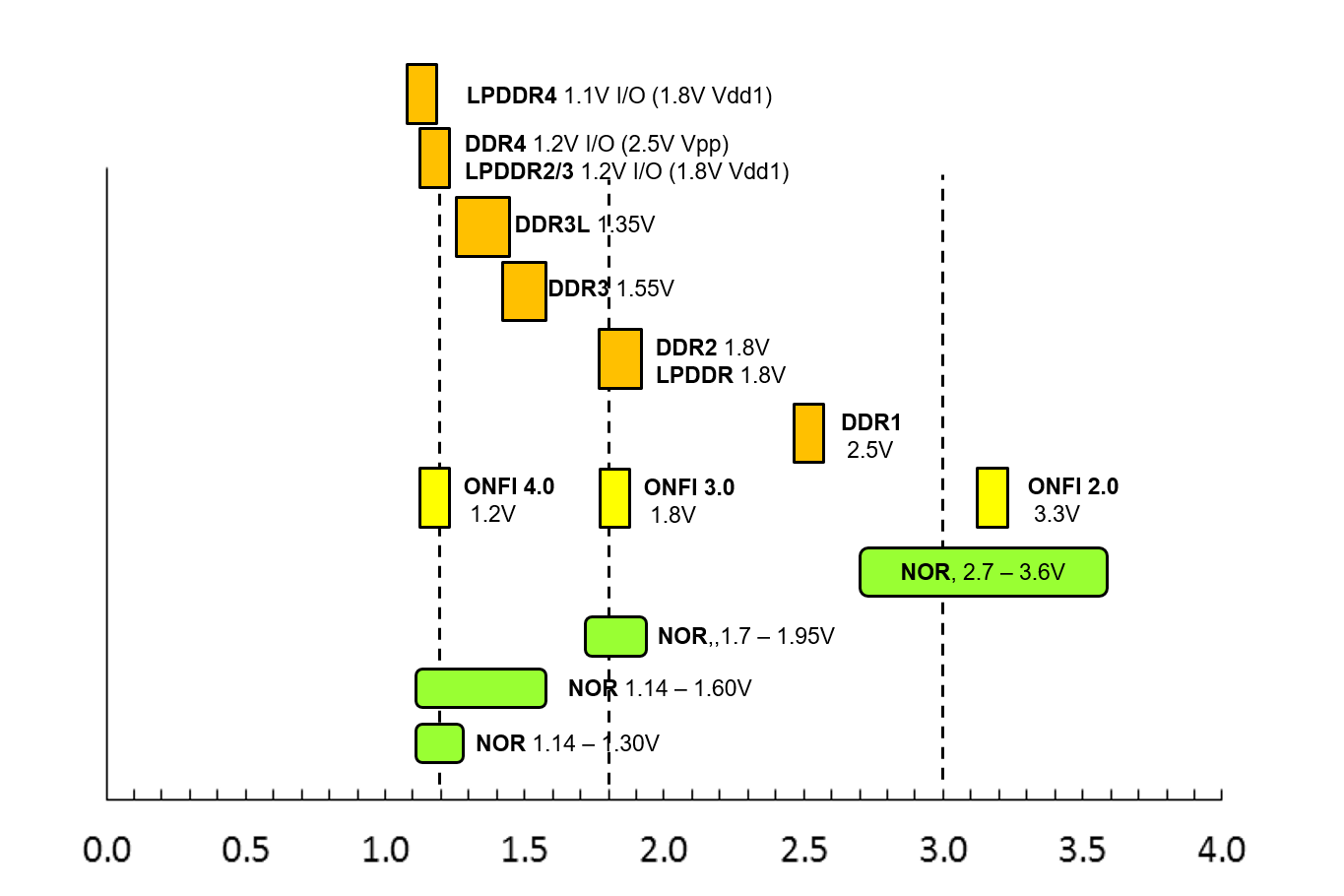 Better Power Consumption
Increase battery run-time / Power saving in active mode of 33%
The reduced power usage in both active and stand-by modes offered by the W25QxxND series of Serial NOR Flash enables system designers to increase battery run-time between charges, or to reduce the size and weight of the battery.
The W25Q80ND, an 8Mb NOR Flash IC operating from a 1.2V supply, offers a typical power saving in active mode of 33% over the equivalent 1.8V part.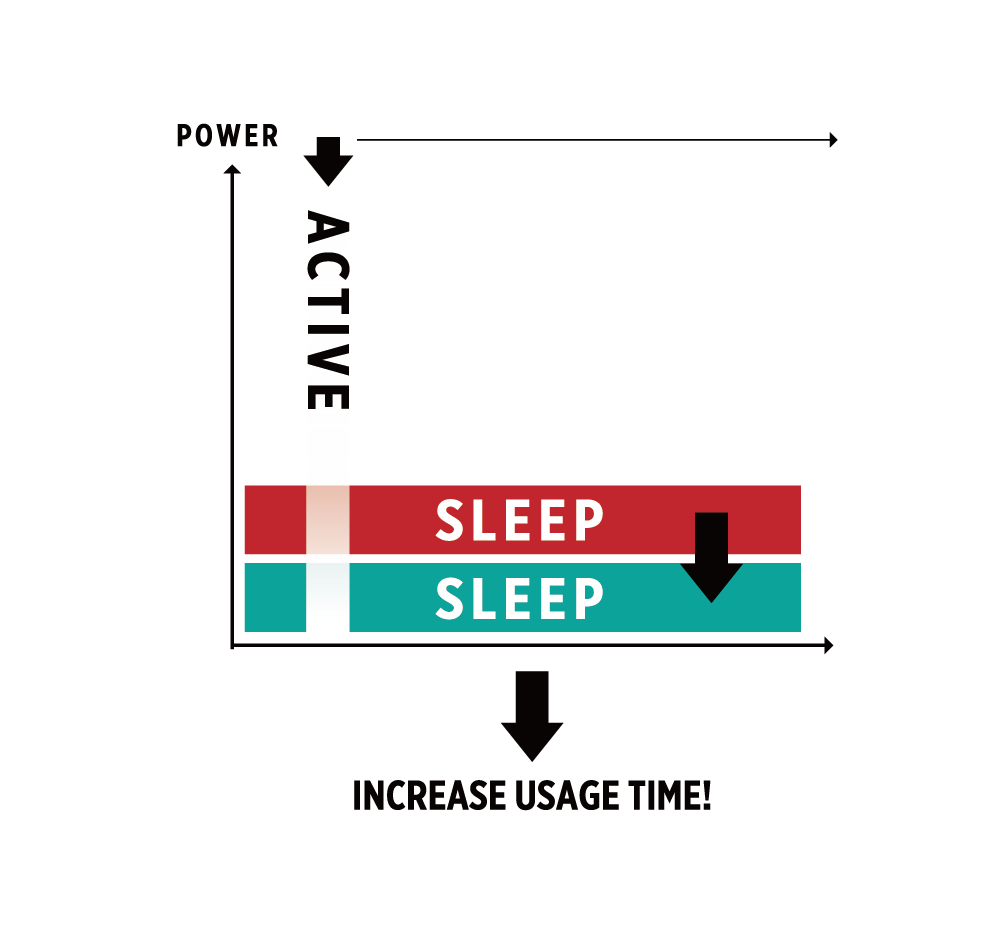 Simplify The System Power Domain
Reduce power consumption by turning off NOR Flash while sleeping / Reduce system BOM cost by simple power domains
The new devices also provide additional advantages. The first is the power circuit which benefits from reduced noise coupling in the traces connecting the memory to the host SoC or processor, a direct result of the reduced power that they carry. This can help ease the requirement to implement noise mitigation measures such as shielding, and to improve the performance of noise-sensitive elements of the circuit.
The other principal advantage of the 1.2V Serial NOR devices is the potential, over time, to simplify the power circuit.