5G is a technology platform which supports many potential use cases and end product types, from super-fast mobile broadband for next-generation smartphones, to mission-critical and emergency service communications networks, to dense arrays of low-power, always-on wireless sensors for innovative Internet of Things or Smart City applications.
But while the potential of the technology is huge, broad adoption is going to take time, and a mass consumer market for 5G devices is yet to emerge. While events such as the 2020 Tokyo Olympics will help to trigger wider adoption of 5G, for now it is in its early adopter phase in most regions of the world. South Korea is the country furthest advanced in its deployment of 5G cells. Elsewhere, coverage is generally restricted to small parts of the largest cities, and consumer adoption of 5G mobile handsets is limited.
Growth Market Opportunity: 5G Modems
But one particular use case for 5G wireless does seem to offer immediate promise: fixed 5G access points, or Customer Premises Equipment (CPE), providing high-speed broadband internet service to a home or small office.
The case for a fixed 5G modem is clear: it offers a low-cost alternative to a conventional xDSL or cable modem connected via underground copper or fibre optic cable. The potential for cost reduction is because of the much lower cost of installation over the so-called last mile between a telecoms exchange and the user's home. The 5G modem, fixed to an outside wall of the customer's premises, makes wireless links to a cellular 5G base station and to a Wi-Fi® router inside the premises, so the only wiring required is a power cable to the modem.
By contrast, the installation for the first time of a cable or xDSL modem requires the normally underground installation of cabling from the nearest network exchange unit into the customer's premises – a costly, disruptive and time-consuming process (see Figure 1).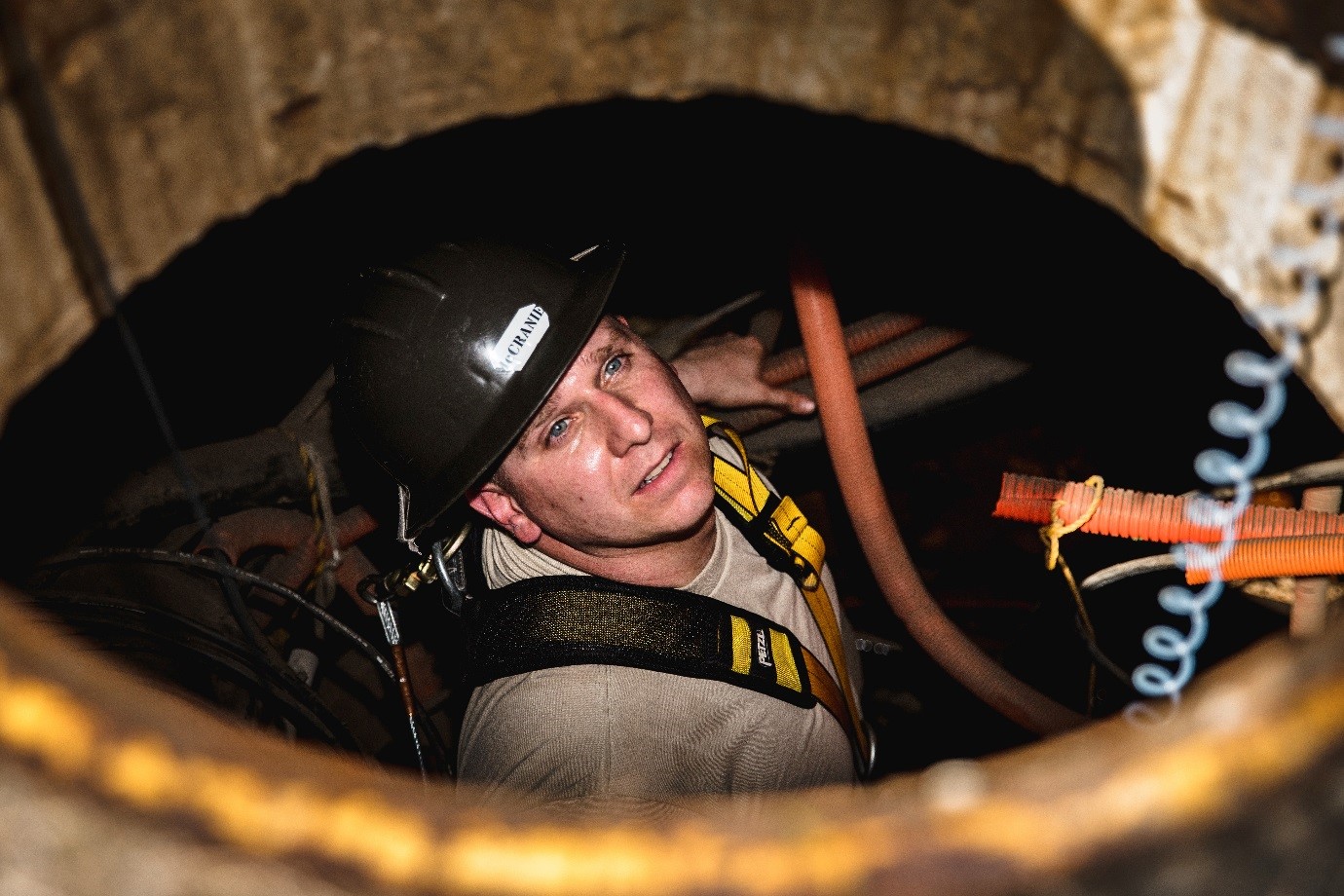 Fig. 1: inspecting or installing underground communications infrastructure is difficult and time-consuming, as here at Muñiz Air National Guard Base in San Juan, Puerto Rico in 2018. (Image in the public domain)
This is why network service providers such as Verizon, AT&T and T-Mobile in the US, for instance, are now actively exploring the commercial potential for 5G modems to provide broadband internet access to premises with no cable or xDSL cabling in place. It is also a potential low-cost upgrade option for xDSL customers, offering an improved maximum download data rate of typically around 300Mbps1 compared to maximum domestic xDSL download speeds less than half as fast, and eliminating the need to upgrade the customer's or the exchange's xDSL infrastructure.
Memory System Considerations for 5G Modem Manufacturers
To support high-speed operation and high data-transfer rates, a wireless cellular modem requires an advanced baseband processor architecture that includes high-speed main memory backed by capacity sufficient to store the large code base of the modem's protocol software.
The 5G modems on the market today are able to implement this architecture with a hardware design that includes a combination of 1.8V NAND Flash and 1.8V Low-Power DDR4x (LPDDR4x) devices housed in a single multi-chip package (MCP).
While LPDDR5 is the latest version of low-power synchronous DRAM (SDRAM) main memory technology, it only came on to the market in mid-2019. The next most recent generation of the technology – LPDDR4x – is, by contrast, widely available. In 5G modems, it provides the combination of low-power operation and high data-transfer rates required by the cellular mobile processor chipsets supplied by manufacturers such as Qualcomm, Samsung, Huawei and Mediatek.
To date, 5G modem designers have generally opted for a '4+2' MCP – that is, a combination of 4Gb of NAND Flash for code storage, shadowed to a 2Gb LPDDR4x die in a single package. This 4+2 combination is required for mobile modems, such as the 5G dongles which provide wireless broadband for laptop computers or tablets. A mobile modem needs to be able to handle complex operations such as seamless transitions from one cell to another, which calls for one base station to hand off the device's connection to another without a break.
A 5G CPE modem, however, is intended to be static: it maintains a permanent connection with a single base station, and never roams between base stations. It also does not need to maintain backwards compatibility with older 2G/3G/LTE cellular network technologies, as mobile modems must in order to provide coverage in areas with no 5G base station.
This eliminates the need for a considerable portion of the 5G protocol software code base, and means that a smaller, and cheaper, NAND Flash device for code storage can be used.
Lower-cost Memory Option
This is the reason that Winbond Electronics Corporation has launched a 1.8V 2Gb+2Gb NAND Flash and LPDDR4x memory product, the W71NW20KK1KW (see Figure 2). The 2Gb NAND Flash capacity is ample for static 5G modems intended for use as CPE. The smaller 2Gb capacity means that the NAND Flash die is smaller and cheaper than the 4Gb NAND die used in today's 4+2 MCP memory products. Developers of 5G CPE modems can thus use the W71NW20KK1KW to achieve a lower bill-of-materials cost.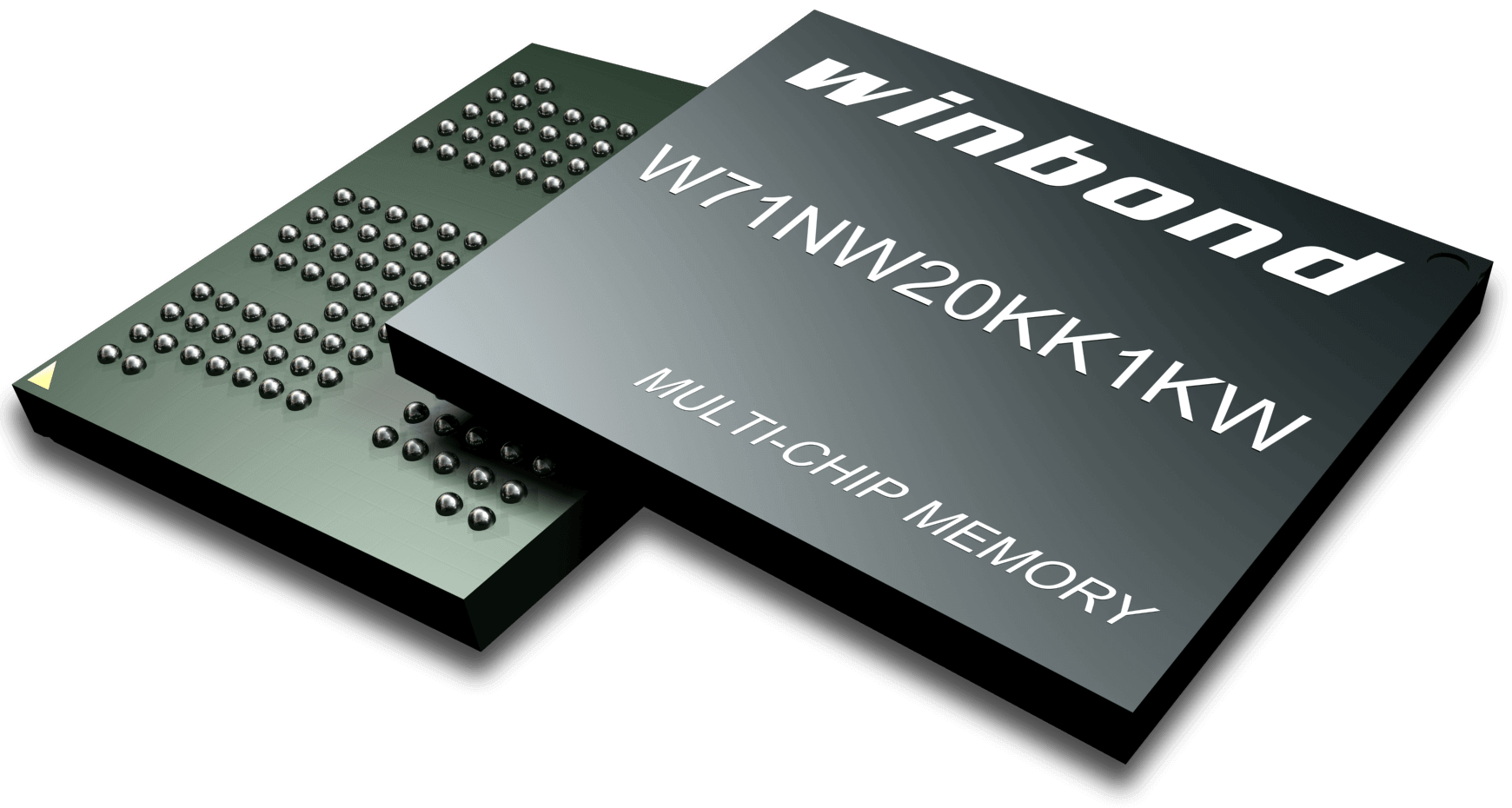 Fig. 2: the W71NW20KK1KW from Winbond combines NAND Flash and LPDDR4x dies in a single compact package
The W71NW20KK1KW MCP is housed in a compact 8.0mm x 9.5mm x 0.8mm ball grid array (BGA) package. The code storage element of the product is in the form of Single Level Cell (SLC) NAND Flash. SLC NAND is a more robust form of this Flash technology than the denser Multi-Level Cell (MLC), Triple-Level Cell (TLC) and Quad-Level Cell (QLC) NAND devices used in successive generations of embedded storage in end products such as smartphones and solid-state disks (SSDs). It offers higher data integrity: its lower bit-error rate requires less complex forms of error detection and correction software.
At the same time, SLC NAND Flash provides longer data retention and withstands more Program/Erase cycles than the MLC, TLC and QLC flavours of NAND. Both endurance and data retention specifications are detailed in reliability reports freely available from Winbond.
The NAND Flash memory in the W71NW20KK1KW has an 8-bit bus, and is organized in blocks of 64 pages. The NAND die's performance specifications include a maximum page Read time of 25µs and a typical page program time of 250µs.
The LPDDR4x DRAM die, which operates at a clock frequency of up to 2133MHz2, provides an LVSTL_11 interface and features eight internal banks for concurrent operation. Featuring an x16 data width, it operates at a transfer rate of up to 4267MT/s, supporting the ultra-fast broadband download speeds marketed by 5G network service providers.
The 2Gb+2Gb configuration of the W71NW20KK1KW is an excellent, cost-effective choice suitable today for 5G wireless modems intended for use as CPE. But some applications will require greater Flash memory capacity for storing a larger code base. To meet this demand, Winbond has developed a 4Gb+2Gb MCP version of its product which will be available for sampling by customers before the end of 2019.
Winbond Helps Drive 5G Technology Adoption
It is expected that the introduction of a new generation of cost-optimized 5G CPE units incorporating the W71NW20KK1KW will help to accelerate consumer adoption of 5G as an alternative to fixed-line copper or optical xDSL links in the last mile of high-speed broadband networks.
Winbond is now the only MCP chip manufacturer in the world that produces both NAND Flash and LPDDR4x dies in its own wafer fabrication plants. Because Winbond is completely in control of the production of the memory components, customers ordering the W71NW20KK1KW MCP in production volumes can rely 100% on Winbond's assurances of supply quantities and schedules, quality and service.
MCP on 5G Modem Press Release:
Winbond supports accelerated roll-out of 5G CPE modems with release of 2Gb+2Gb NAND+LPDDR4x multi-chip package
Reference:
Verizon 5G Home service offers typical 300Mbps download data rates, see verizonwireless.com/5g/home/

The 2133MHz clock rates is only for single die LPDDR4X product and 1866MHz for MCP products.
By Wilson Huang, Flash Memory Product Marketing Manager, Winbond Electronics Corporation