Compared to traditional PSRAM, HyperRAM™ has more throughout and smaller form factor size than PSRAM does.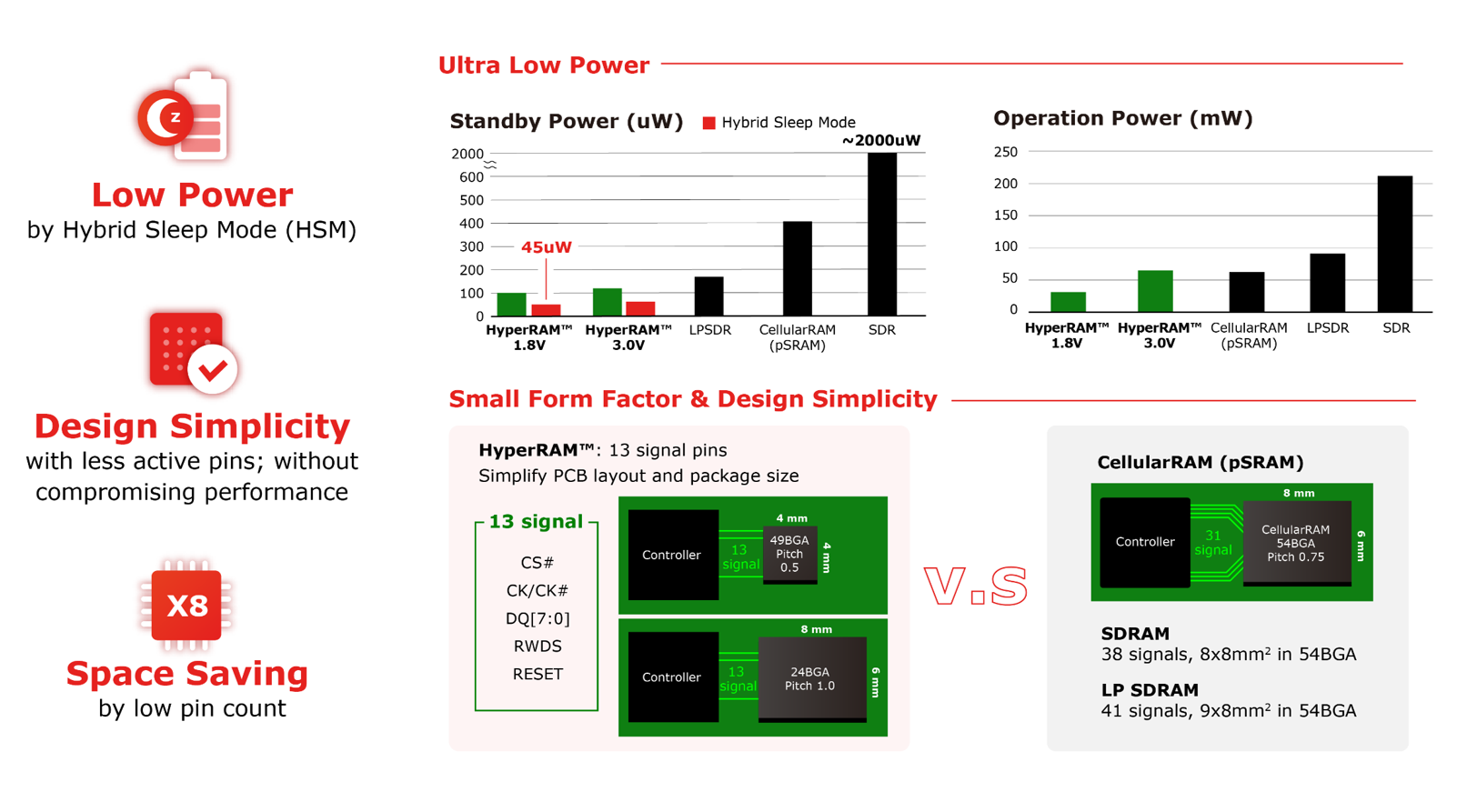 Density
Status1:P= Mass Production, S (Time)= Samples (Ready Time), UD (Time)= Under Development (Ready Time), N= Not recommended for new designs
Status2:All Winbond products are "Green", Halogen-Free and RoHS compliant packaging. Refer to the datasheet for details and specifications.
Technical Documentation
Resources